Fast. Aggressive. Athletic.
 — during my time at the 
BMW Group Design
 I had the chance to convince with my concept ideas and be able to realize the project I pitched for. I had the opportunity to accompany the exciting process of seeing my layout and ideas come to life.
The challenge was to present a car which has an exciting, agressive, attention seeking look as well as 
BMW's strong form language
 in its DNA. Pushing forward, pushing the limits, BMW Motorsport's Brand colors, sharp edges — living on the edge. Everything 
BMW Motorsport 
wants

to express and communicate in a visual appearance.
Attention seeking. Breaking loose.
— the concept of this layout was to create something which convinces the spectators at instance that this car wants to be driven, pushed to the limits, be driven on the edge. Visualizing the mere urge of the BMW Motorsport brand values. Power. Agressivity, the
urge for the pole
.
See for yourself how the 
brand message
 gets stronger and more powerfull as it develops on its media — a 
BMW M235i Racing
.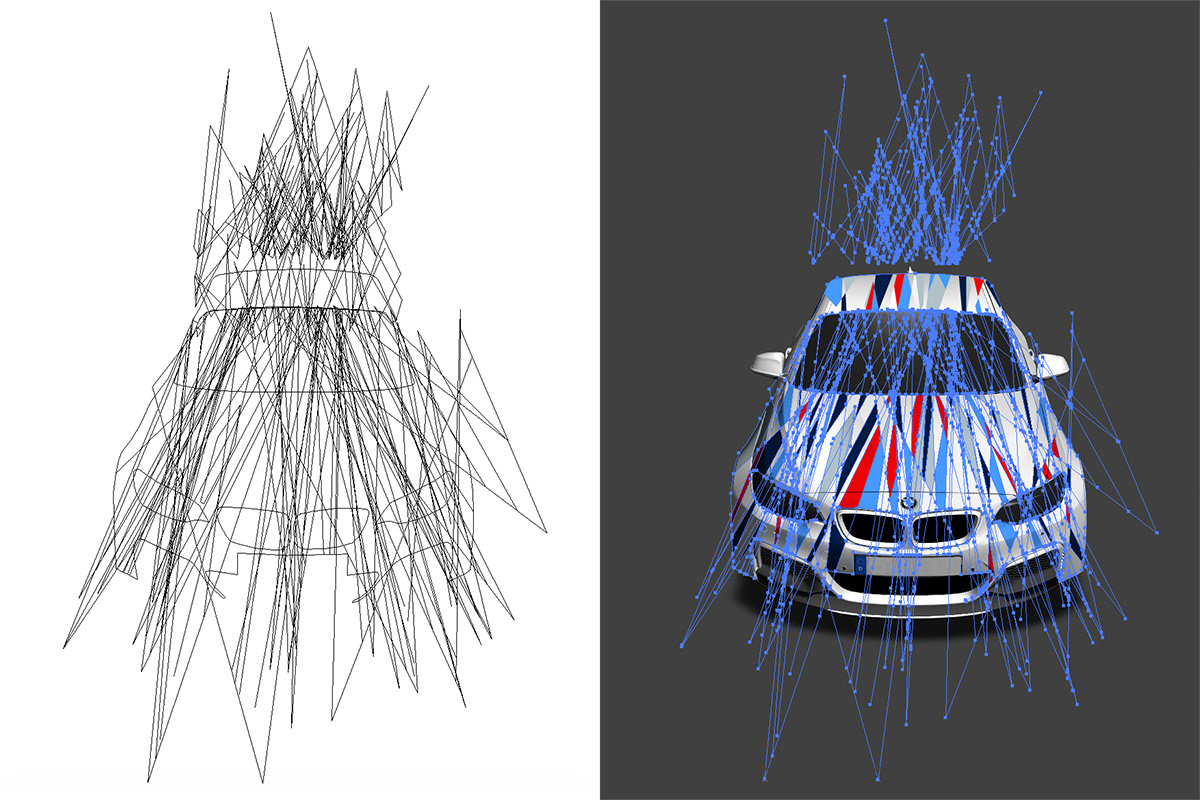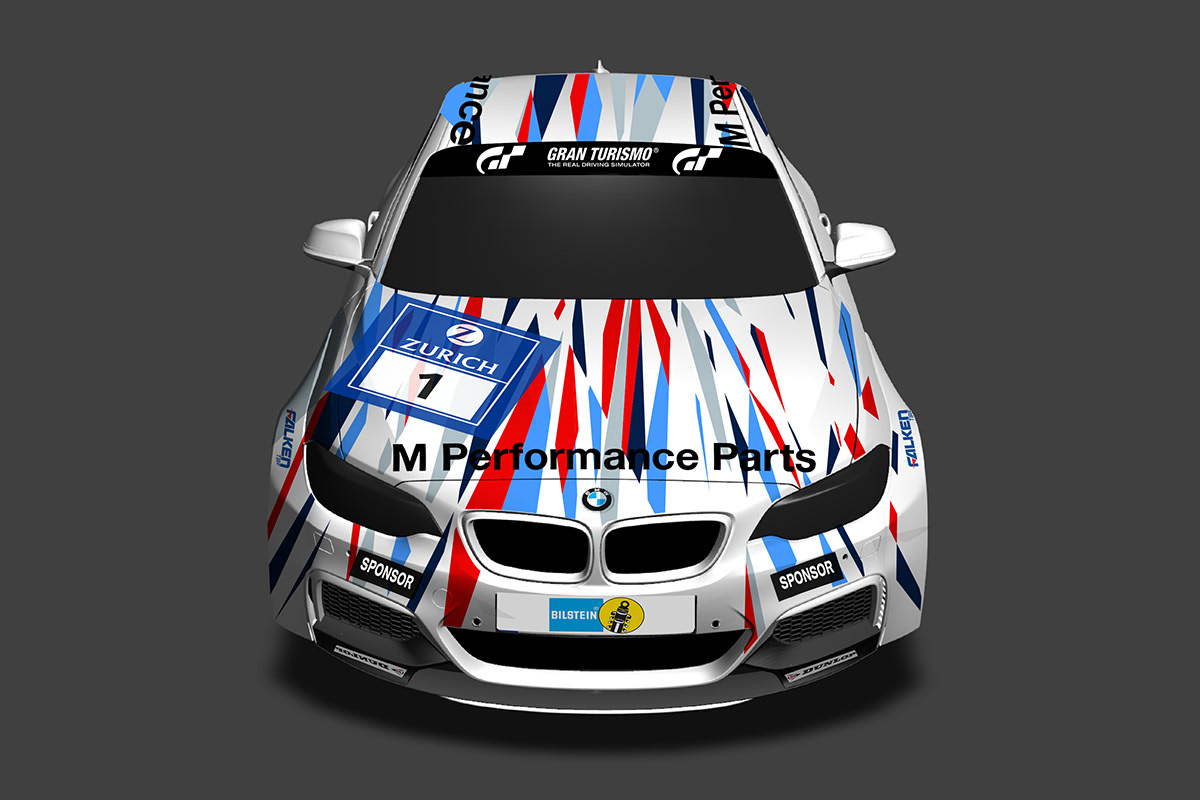 Adjustments to the Layout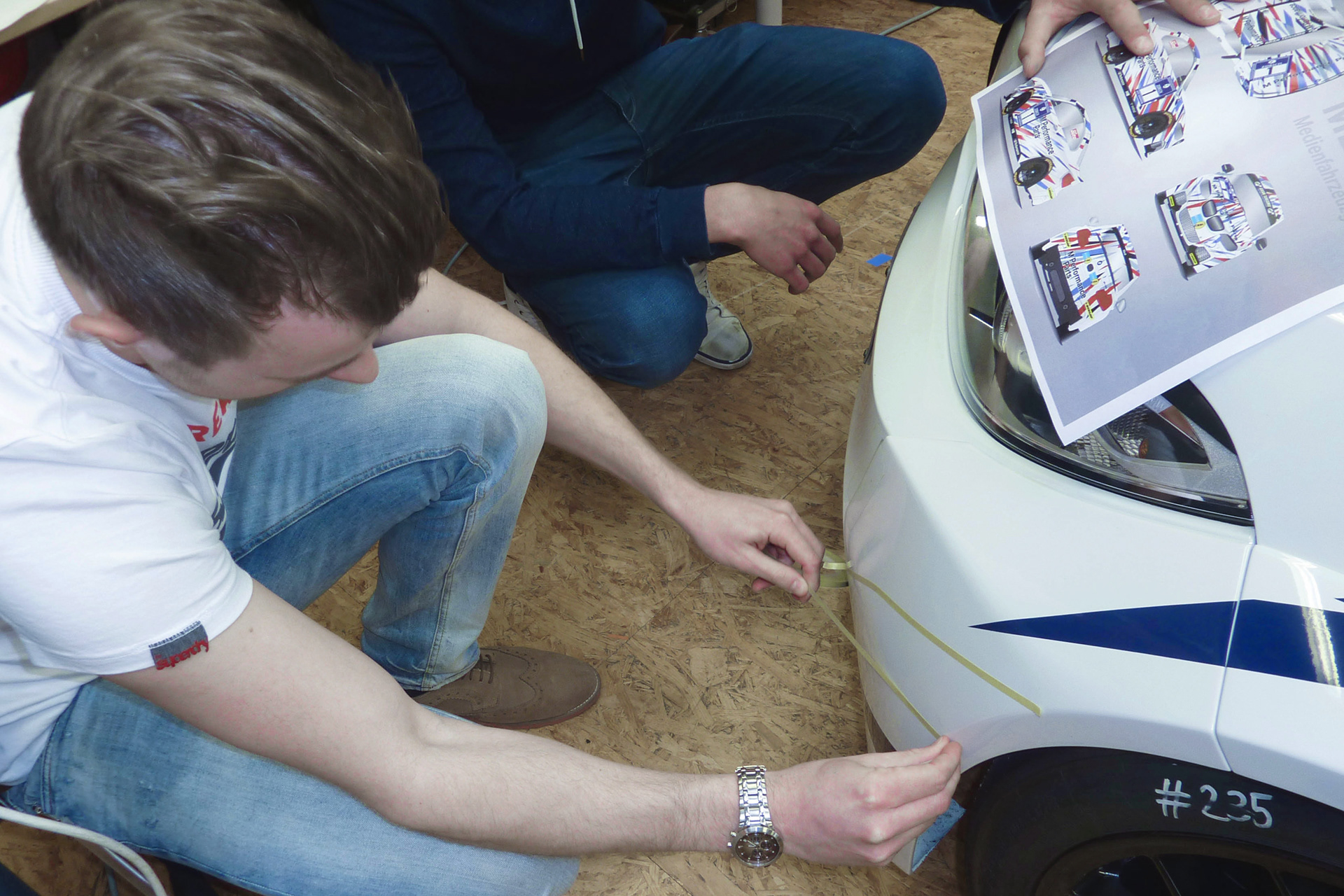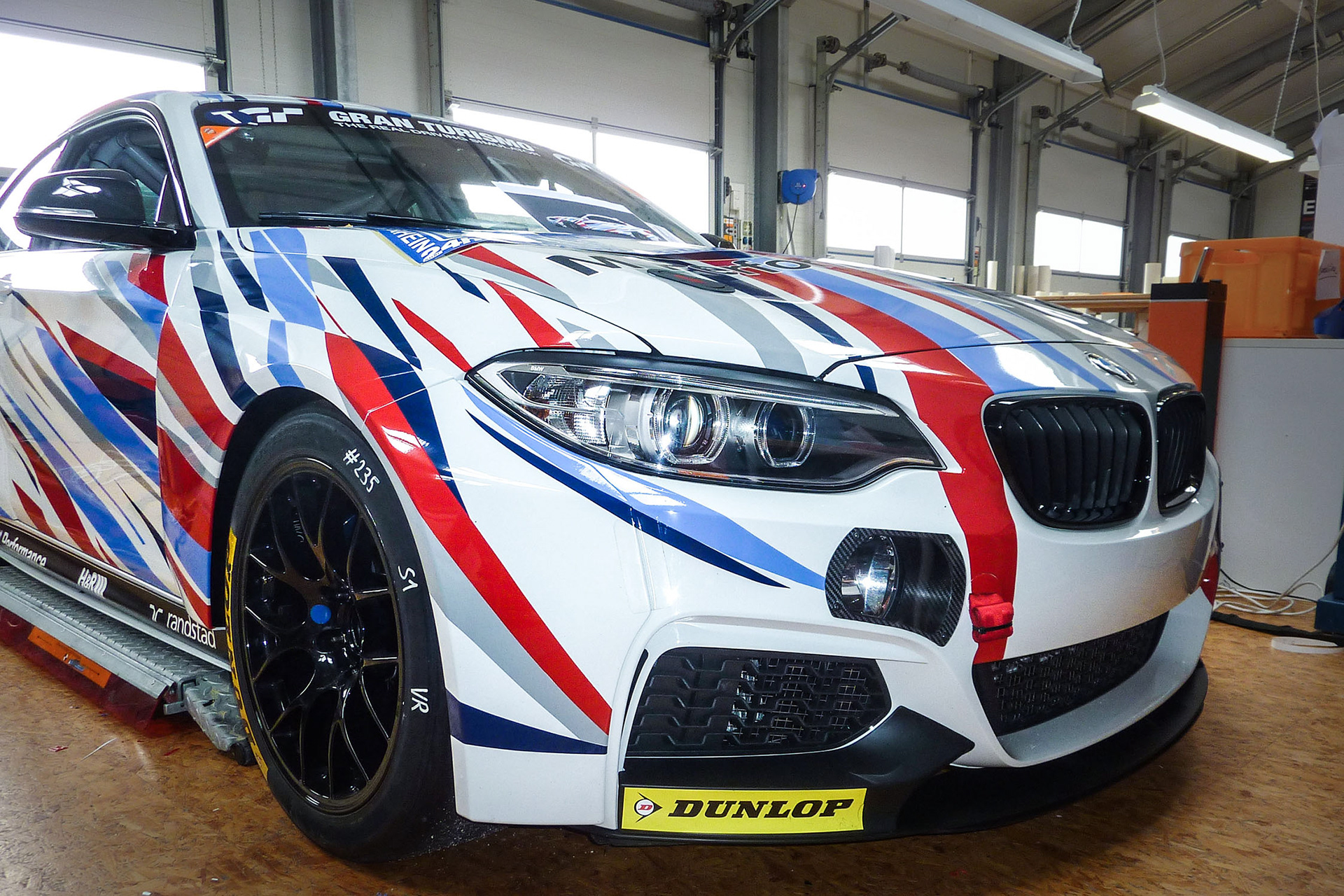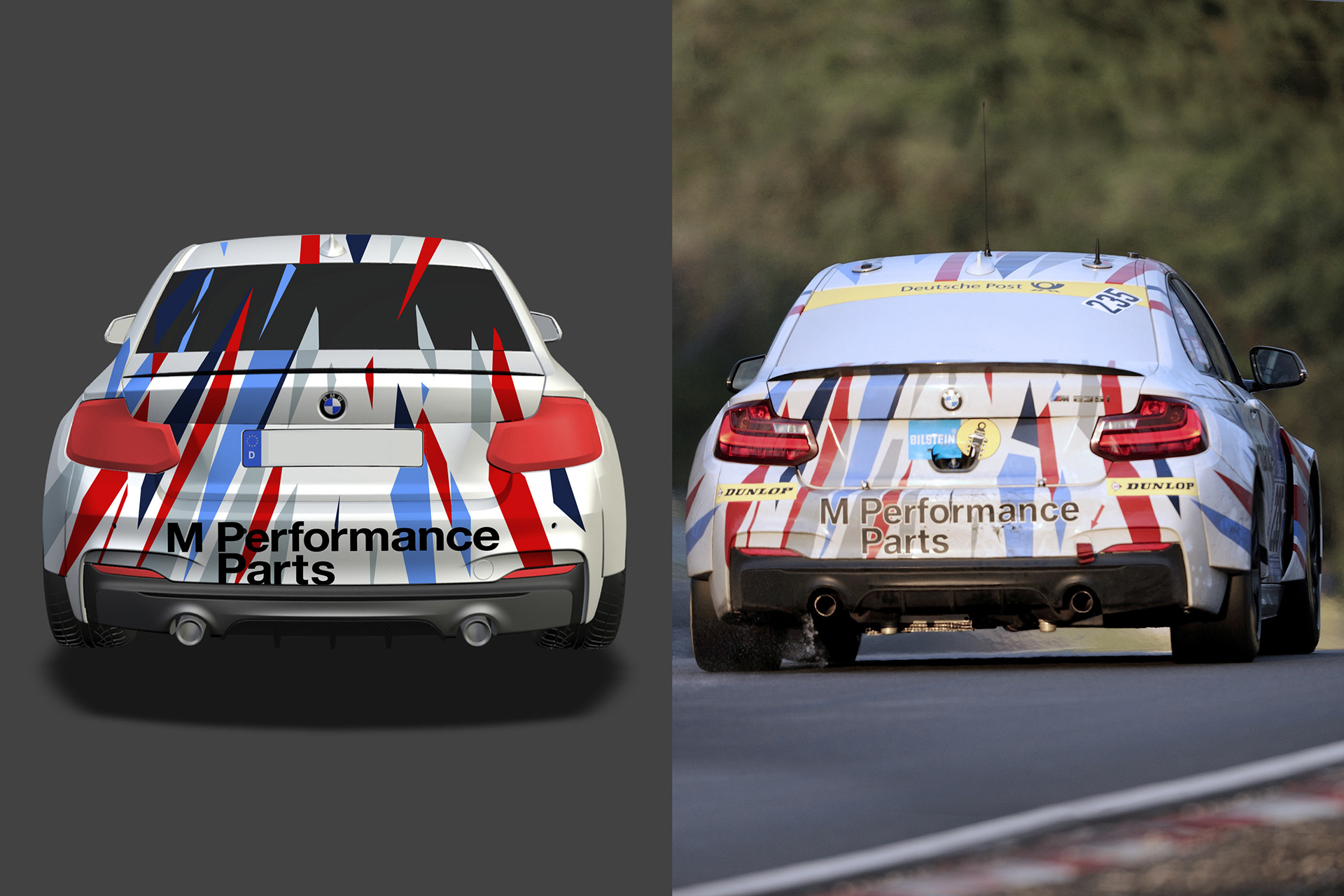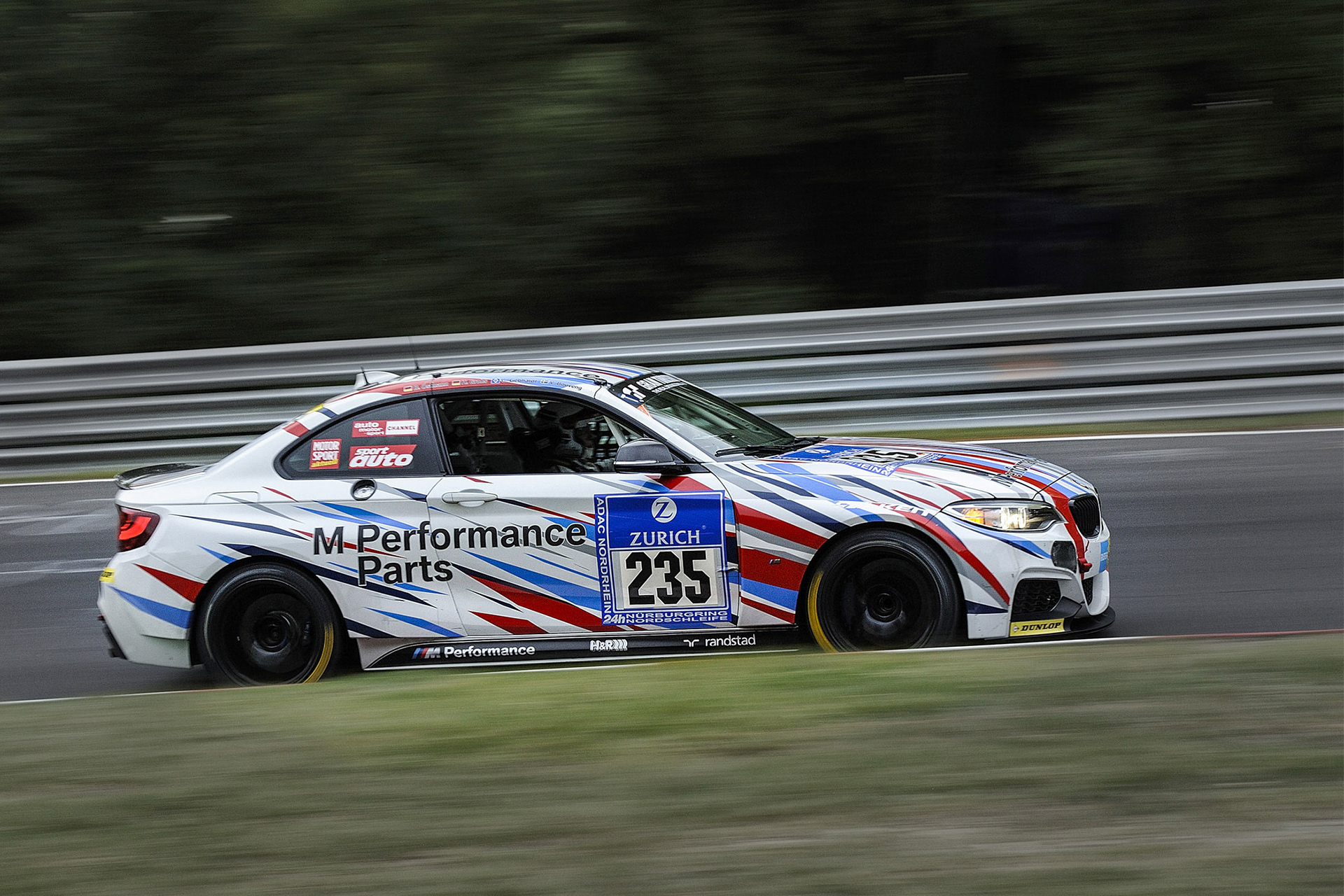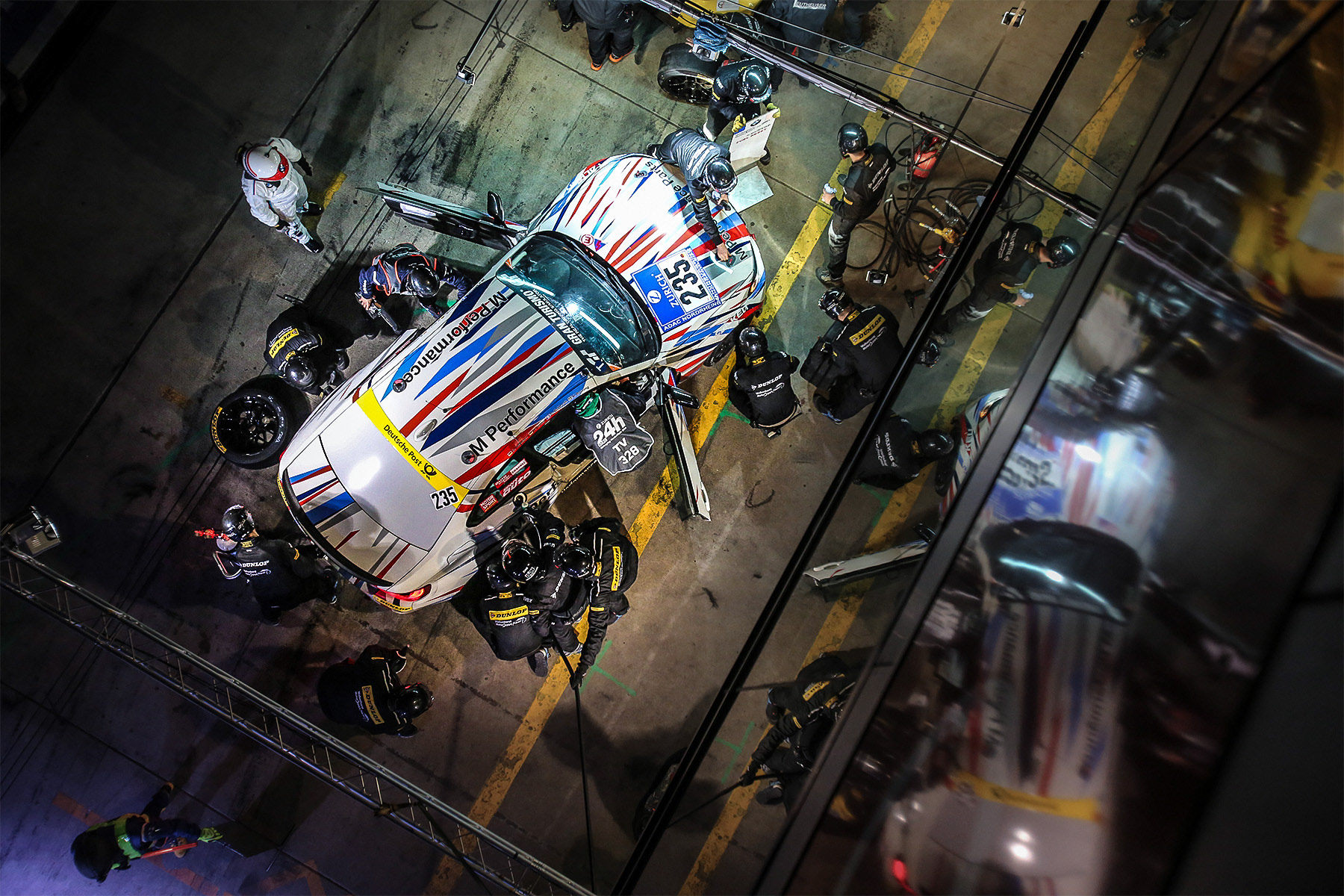 Be part of M and take your piece home